Let your influence fund your passion!
Empowering Digital Creators to turn their passion into their career.


Get Started
What's
ActualFans?

For Creators, who have an active social media following, ActualFans is an online platform that helps them grow & monetize their loyal fanbase.
Monetize your Creative Work
Create what you want and what your audience loves. You don't have to conform to popular taste or the constraints of ad-based monetization models.
Develop a recurring income stream
As a social media content creator, you have worked hard to gain genuine fans and followers. We enable you to create exclusive 'fan only' content which your fans will pay a small subscription to access.
Build an Actual Fanbase
Connect with your Actual Fans who care deeply about your content and are willing to support you in your journey!
Be the brand face you always wanted to be
Share the stories of brands you deeply care about. Manage everything all through your own platform. If you value your own brand, Brands will value you!
Who is it for?

If you are a content creator on any social media platform and have a follower base, then ActualFans is for you!
Influencers
Singers
Dancers
Fitness Expert
It's much simpler than you think

Setup your Personal website in under 5 mins and Start Earning!
Your Platform, Your Content, Your Fans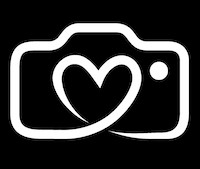 ActualFans

Follow us on


© 2020 ActualFans